Jesus D. Mendez Carbajal

Hits: 2363
From Draft NOtices, April-June 2016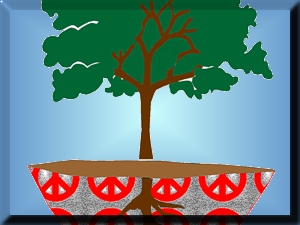 — Jesus D. Mendez Carbajal
  
In March 1977 the United Nations deemed water an essential human right, stating that "All peoples, whatever their stage of development and social and economic conditions, have the right to have access to drinking water in quantities and of a quality equal to their basic needs." This is rightly concluded given that the human body is made up of 60-70% water, and lack of access to potable and clean water is potentially life-threatening. Despite this UN declaration, the 2013 United Nations International Year of Water Cooperation website states that "there are still an approximate 780 million people who do not have access to water and 2.5 billion people who do not have access to adequate sanitation." The 2013 UN Water website goes further by stating that "~3.5 planets Earth would be needed to sustain a global population achieving the current lifestyle of the average European or North American."

A 2014 report by Environmental America found that the Department of Defense (DoD) is the third highest polluter of waterways, a serious concern given that the DoD has hundreds of bases all over the world. This is one of several red flags pointing out how the global capitalist system is not a sustainable, equitable, or reciprocal socioeconomic model of organization or life.

Flint, Michigan, is one of many global communities that has faced water pollution issues. Others include the state of Virginia, Washington, D.C., the Dine (Navajo) Nation, different countries across Africa, and possibly many more in the years to come given aging water infrastructure, lack of access to clean and potable water, and climate change. The current situation in Flint, a largely Black/African-American, working-class and poor community, is a multilayered issue that affects low-income people, with disproportionate impact on Black Flint residents and their families. What happened in Flint demonstrates the limits of U.S. government (local, state and federal) and the racist, nativist, classist, and sexist views held by its leadership and representatives. In December of 2015 the situation was declared a state of emergency by Flint Mayor Karen Weaver, and then by President Obama on January 14, 2016.


Read more: Water Crises, Environmental Racism and the U.S. Department of Defense