Luis Villanueva

Hits: 2078
From Draft NOtices, January - March 2016

— Luis Villanueva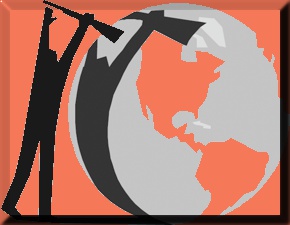 Despite what the U.S. and Mexican governments would have you believe, there is no democracy in Mexico. The proven complicity between the corrupt Mexican government and organized crime, 150,000 violent deaths in the last 8 years, thousands of missing people, hundreds of political prisoners, the displacement of entire rural communities by the military -- all of these horrors, which describe a country at war, are connected by one blaring event: the Merida Initiative.

The Merida Initiative of 2008, an agreement between the U.S. and Mexico, supposedly establishes four basic goals: deter organized crime, maintain rule of law throughout the country, establish control at the border with Guatemala to prevent Central American migration, and create safe and secure communities within Mexico. Perhaps not surprisingly, the plan is being implemented through massive sales of U.S. military vehicles and weapons (to Mexico) and extensive American military training of the Mexican army. As a result, the consequences have been the exact opposite of the intended goals.

Historically, the possession of weapons has been strictly forbidden in Mexican society. In just a few years, Mexico went from 25th to 5th worldwide in importation of arms. The weapons passed from the U.S. military to the Mexican military are often later found in the possession of the drug cartels. After organized government confiscations of illegally possessed arms by citizenry, those arms are also later found in possession of drug cartels.


Read more: Historic Violence and Repression in Mexico: Follow the Weapons Trail