Paula Hoffman-Villanueva

Hits: 4674
From Draft NOtices, April - June 2019
-- Paula Hoffman Villanueva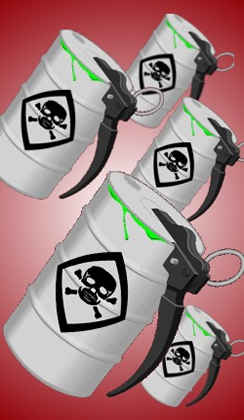 We all know what collateral damage means to the military, but this casual reference to supposedly unintended death can, tragically, be applied to an immensely larger victim: the Earth and life that exists on it.  The U.S. military creates more hazardous waste than the five largest U.S. chemical companies combined, contaminating the planet with jet fuel, defoliants (e.g., Agent Orange), lead, depleted uranium, nuclear waste, oil and many more toxic chemicals, to create millions of acres of barren wasteland and contaminated ground water. The facts and the health risks are staggering, and we are only partially aware of the truth. 
Most recently, in a February 2019 report by Julie Turkewitz of The New York Times, we learned that military families and other residents living near five military bases in Colorado are speaking up about illnesses related to contaminated water systems. The man-made chemicals in question, which are used in firefighting foam, are called per- and polyfluoroalkyl substances (PFAS).  They have been linked to kidney and testicular cancer and other serious health problems.  The chemicals do not break down, but rather stay in the water system and in the human body indefinitely.  "Forever chemicals" is the term used by many scientists.
Although the dangers of PFAS have been known by the EPA for years, the military continued to use them until recently.  In 2000, 3M stopped producing the foam containing PFAS, but the military found other companies willing to continue production -- after all, landing a contract with the Department of Defense is extremely lucrative. Not until this February did the EPA announce that in the future there will be regulatory action and restrictions regarding PFAS. But it was too little, too late.  PFAS are now found in the ground and in water systems on military bases and in nearby communities around the globe.
M. Matsemela-Ali Odom

Hits: 5921
From Draft NOtices, July - September 2019
-- M. Matsemela-Ali Odom, Committee Against Police Brutality, San Diego
The United States of America has a serious gun problem. That gun problem is deeply embedded in the nation's history of slavery, settler colonialism, and imperialism. The deepening economic crises of the past five decades have hastened this problem. In the popular media, this is seen in the evidence of increased mass shootings.
There are multiple definitions of mass shootings. One definition defines them as events where four or more people are killed in an event not formally linked to a crime or terrorist organization. Another definition describes mass shootings as events where four or more people are shot. Using the former definition, there have been nearly 200 mass shootings in the last 50 years. Using the latter definition, there have been over 2,000 mass shootings in the last six years -- one per day. While devastating, those numbers pale in comparison to the overall numbers of people killed by gun violence. Since 1968, 1.3 million people have been shot to death in the U.S. That is twice the rate of other forms of death and 25 times the rate of gun deaths in all other Western nations. 
Read more: U.S. Militarism Leads to Gun Violence: The Teachings of the Late Michael Zinzun
Jesús Mendez Carbajal

Hits: 4912
From Draft NOtices, July - September 2019
-- Interviewed by Jesús Mendez Carbajal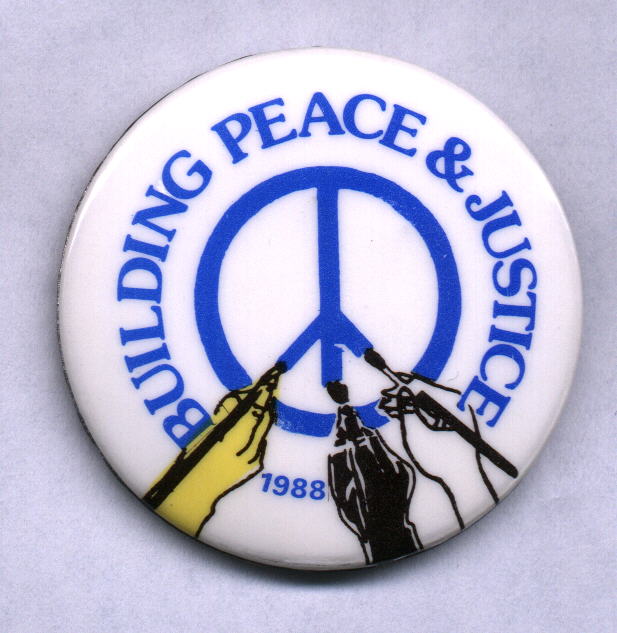 Q: Could you tell us about yourself?
A: My name is Juan Juárez. I am from Oceanside, California. I grew up in a predominantly Spanish-speaking migrant community. A lot of people who grew up there are first generation. I think that really shaped a lot of who I am today. Currently, I am starting Cal State San Marcos in the fall and I try to stay as active as I can in my community up in Oceanside.
Q: What branch did you enlist in? How old were you when you enlisted? And why did you decide to enlist?
A: I enlisted in the Army in the year 2005 when I was 23 years old, and I got out in 2012. At that time, the reason I enlisted was because of money, because I didn't have money to do much. I did have a job but it just wasn't . . . I wasn't really going anywhere with it and I had a lot of debt and it was frustrating. I didn't know where to go to get that kind of support to see how I could pay off that debt. I feel like had I not had that debt, I don't think I would have enlisted. Also, subconsciously, I think I also enlisted because I needed to get away. I was stuck in a box and I was living other people's expectations, especially back then. I knew I was gay so that played a big part in it, so I was hiding myself and I really didn't really have another escape. I didn't know how else to get out of it besides through the Army. I think I needed to find myself, maybe that's what it was. 
Read more: Veteran Juan Juárez Talks about Finding Himself after Leaving the Army