From Draft NOtices, October—December 2009

–Gilbert E. Field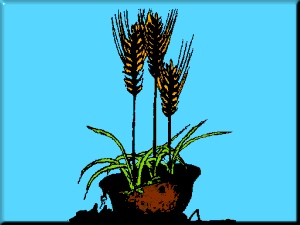 Why in the world would you want to bring military veterans to a counter-recruitment event at a local school? Couldn't this be counter-productive to your efforts? And if you are a veteran, why would you want to do counter-recruitment work?

Like anyone else, veterans come in all shapes, sizes and political beliefs. As a result of their service, whether it was in Vietnam in the 1960s or Iraq since 2003, many veterans have come to see the folly of war as an instrument of national policy. National groups like Veterans For Peace (now 8,000 strong) encourage their members to volunteer at counter-recruitment events as part of their education and outreach to young people who may be considering signing up for the military.

Having a veteran or two at the table brings credibility to the group, instant cultural commonality with many students/teachers, and better dealings with recruiters or "hostiles" who may also be at the event. How so?

Military veterans have unique authority because they have been where the students hope to go if they enlist. They have dealt with and been misled or lied to by the recruiters, experienced the "joys" of basic training, questioned what they were doing while serving, gone through the challenging process of discharge, and had medical issues dealt with or ignored when they got out or got older. On the other hand, some veterans had a very rewarding experience if they were lucky and were properly led, and they can provide wise counsel here as well. Many older veterans just now understand how the government may have used their honorable patriotism to support and execute terrible foreign policy, and sharing this awakening makes them particularly valuable. Because they've "been there," when the questions get specific, they can share insight as no one else can.


Military veterans bring instant cultural commonality with those students who value the whole military lifestyle. Veterans speak the same language and lingo that students and members of military families do, and accordingly they are trusted more. Veterans often look different from other counter-recruiting volunteers -- for example, wearing clothing that attracts or gives them "street cred" with students likely to enlist. Additionally, veterans bring a shared history to the work that is often appealing to many students. Veterans attract students to the table who would not otherwise bother to come over. Without their presence, counter-recruiters from the community may never get close enough to these students to gain their attention.

Military veterans can often act as a buffer between other volunteers and those who are hostile toward a counter-recruitment presence at school events. In several instances, I have seen somewhat agitated recruiters approach the table only to be swept away and embraced by the veterans present -- they knew the right jargon, had been stationed at the same base, and perhaps had or remembered common friends or events. Hostile students, teachers, co-exhibitors, or other veterans of a different philosophy are also usually disarmed by a vet at the table. Even the most resistant "lifer" has a difficult time berating his fellow vets who served with him in "Nam" or Iraq or Afghanistan. The veterans at the table often allow for a more reasoned, thoughtful dialogue, even if their arguments don't win over the other person. Isn't this kind of engagement one of the primary reasons to be involved in counter-recruitment efforts?

But why should veterans volunteer their precious time in this way? While many veterans are now aware of how their patriotism and sacrifices have been wasted on ineffective and often imperialist foreign policy, many still value their military experience and the ideal of national service and want to make sure that young people fully understand what they are committing to if they enlist. Veterans are the harshest critics of lowered standards and inappropriately recruited enlistment candidates, and they have seen its impact on personal safety, morale, and effectiveness in the ranks. While veterans are diverse in their political affiliations, no veteran endorses enlistment based on economic desperation or recruiters' tricks.

Is there any downside? Maybe. Counter-recruitment organizations need to make sure that veterans who work with them have the same overall philosophy as the others in the group. It may be difficult finding younger veterans from Iraq and Afghanistan because so many are coping with their return to regular civilian life, including work, college, and service-related issues. Counter-recruitment organizations could consider offering them a small stipend for participating, as many need every dollar they can muster. But beyond that, it appears that veterans are invaluable to the work because they bring essential aspects that no one else can. And veterans will be enriched by the experience of outreach to young people and the opportunity to share their hard-won wisdom and experience.

Gilbert E. Field is the immediate past president of San Diego Veterans For Peace, having served in the U.S. Coast Guard from 1970 to 1974.

This article is from Draft NOtices, the newsletter of the Committee Opposed to Militarism and the Draft (http://www.comdsd.org/)