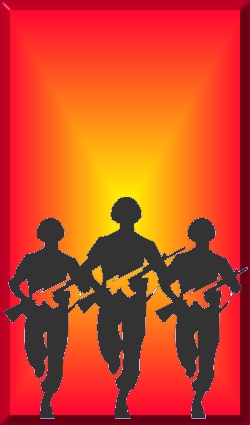 Countering the military in high schools: Read about COMD's successful lawsuit here.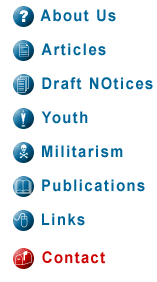 From Draft NOtices,
April-June 2017
Trump Means War
— Marc Norton
On the afternoon of Saturday, January 7, 2017, I attended an indoor rally titled United Against Trump at the Women's Building in San Francisco. The room was packed to the rafters. The spirit of resistance was high. There were inspiring speeches on defending immigrants, on fighting the Dakota Access Pipeline, on fighting for health care, on taxing the rich.-Full Article
Army Tries to Avoid Recruiting Crisis with New "Offers"
— Rick Jahnkow
In February, the Pentagon announced additional recruiting quotas for the 2017 fiscal year. Millions of dollars will be spent increasing the overall military force size by up to 13,000 personnel (separately, Trump has mentioned wanting up to 60,000 more soldiers!).-Full Article
Think Tank Recommends Universal Draft Registration and Military Testing
— Rick Jahnkow
The Bipartisan Policy Center (BPC) recently released a report on U.S. military personnel policy that, among other things, recommends registering women for the draft and giving all young people the military's aptitude test when they register. -Full Article