From Draft NOtices, October-December 2022
 — David Morales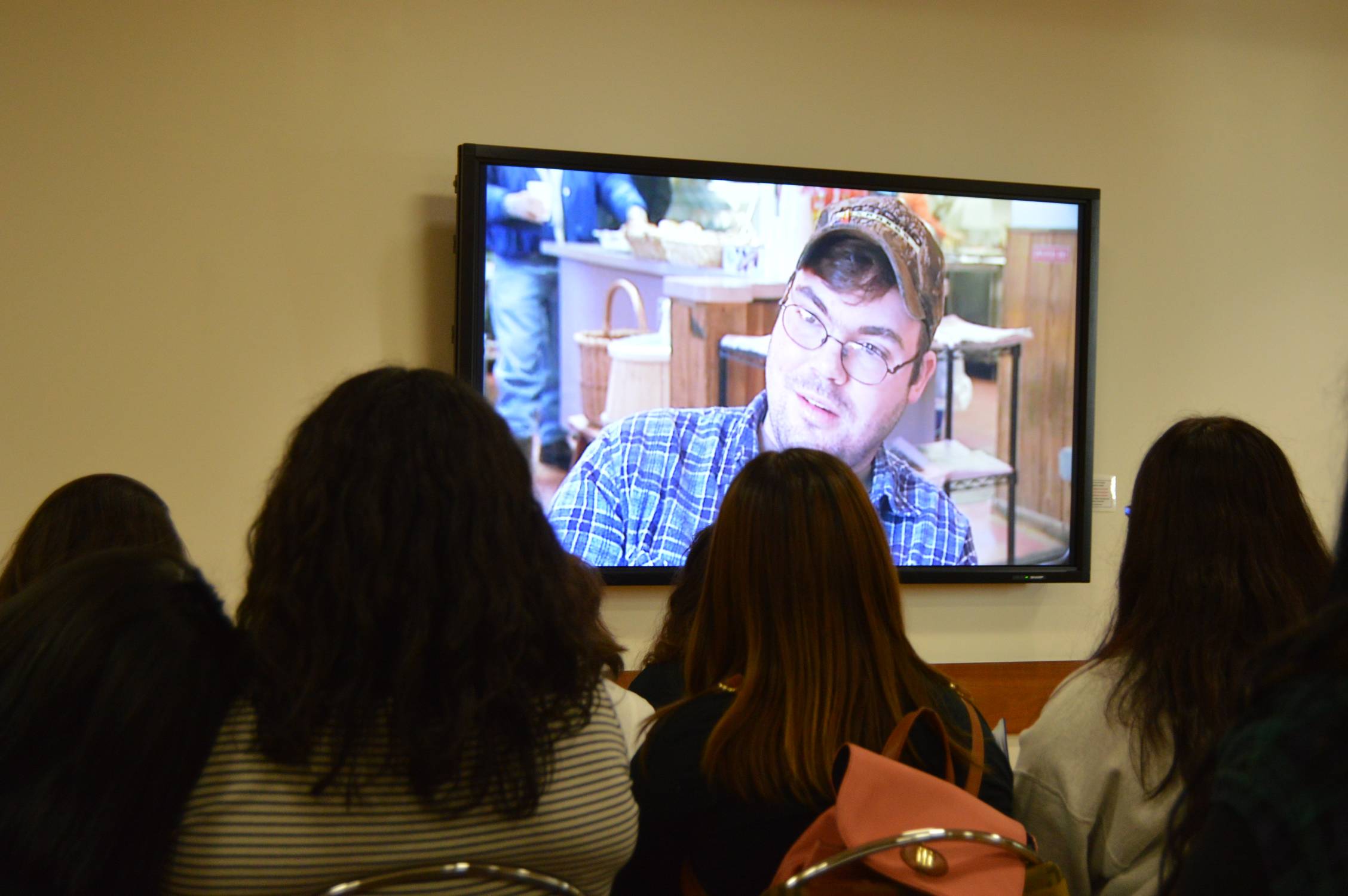 Recently, the Project on Youth and Non-Military Opportunities (YANO) was invited to speak with students at Lincoln High School in San Diego, California. It was among the first of our typical counter-recruitment classroom talks since the disruptions of the COVID-19 pandemic. The invitation came specifically from the Lincoln High chapter of Movimiento Estudiantil Chicanx de Aztlán (MEChA). MEChA is a student organization with roots in the Chicano Movement of the 1960s that seeks to cultivate pride in one's Chicanx/Latin American culture, promotes higher education, and instills a sense of responsibility to one's community.
I was particularly excited to volunteer for this talk and to have the opportunity to share with these students. Thirteen years ago, when I was a MEChA member at Mission Bay High, it was both of our schools' MEChA chapters that played a key role in a campaign to end JROTC weapons training in the San Diego Unified School District.
I was joined by Armando Pérez for the conversation at Lincoln H.S. Armando is an Army veteran who is now a middle school teacher in San Diego and a volunteer with Project YANO. We joined the students via Zoom — a novel way for us to engage in our outreach work as a result of the pandemic. We spoke to a group of approximately 15 students and 2 teachers. The week before they had watched the counter-recruitment video "Before You Enlist," www.beforeyouenlist.org.
After introducing ourselves during the Zoom session, students proceeded to ask us some really direct questions that demonstrated their genuine desire for this important information and conversation. As always, the most valuable contribution came from Armando and his ability, as a veteran, to speak from first-hand experience.
Below we share the questions that the students asked and a summary of the responses given by Armando. We hope that this is helpful to anybody who is considering joining the military or knows someone who is.
Q. Why did you join the military?
A. I grew up in the community of San Elizario, Texas, an outlying city in El Paso County. Due to socioeconomic restrictions, my family was unable to pay for any of my tuition. I was working as a pizza delivery driver to make the payments on my classes at the local community college. I became frustrated that I'd never finish college at the same time as my friends and bought into the ideas the Army recruiters told me about the government paying for all of my degree, 100 percent guarantees plus other incentives.
Q. Was it worth it to join the military?
A. It is certainly a complicated process to answer this question. I made amazing friends who understood my situation and got me through some of the hardest moments of my life. I used benefits and connections the military offered in order to better my life. Reflecting on my experience though, I feel I could've accomplished these experiences, friendships and connections on my own behalf. No amount of benefits or monetary compensation will ever be worth your physical or mental health. It is the same answer I've gotten from friends and family who have served in the military.
Q. Did the military prepare you for combat?
A. Your fundamental purpose is to know how to engage in combat, regardless of whatever other training you may receive. Your number one job is to shoot, maneuver, and eliminate enemy targets. Although we had countless training in rules of engagement, there are times where you are asked to deviate from these rules and laws through coercive tactics. I participated in combat training many months before actually engaging in it and took less time learning how to acclimate into being a citizen once again in non-combat zones.
Q. What was the hardest part of being in the military?
A. The single hardest part of being in the military for me was wondering if I would make it to the next day alive. I was deployed to Afghanistan and every day it was a physical and mental battle with the "enemy" and by yourself. I lost people I got to know very shortly, and I was afraid to die in a foreign land fighting for a lost cause at the age of 21. It was difficult to maintain my sanity for all the months I spent getting bombed and shot at. It was extremely difficult returning back home different and being misunderstood, being looked at like some monster because of the mental changes due to my trauma. I lost many friends and loved ones due to the hardships I experienced and who I turned into when I returned home. Those traumatizing events and actions I took part in will never leave me, and that's something I have to live with until I pass on.
Q. If you could go back in time, would you join the military again?
A. I'd like to think that if I had the opportunity I'd never join again. What my life turned out to be after my time in the military is of my own making, being an educator, helping the community, changing lives, and meeting my daughter, the love of my life. If not for the sacrifices I made [in the Army], I wouldn't be here to ask young people to rethink their decisions when it comes to joining the military. If I change at least one mind, I know my struggle and sacrifice meant something.
The last question they asked us felt more like a rhetorical question saturated with dignified rage, a call to action: "Why should students of color join the military to go kill other people of color abroad?" I took this opportunity to invite them to organize and change the militarized conditions of their school and community.
This article is from Draft NOtices, the newsletter of the Committee Opposed to Militarism and the Draft (http://www.comdsd.org/).