From Draft NOtices, July-September 2023
— Rick Jahnkow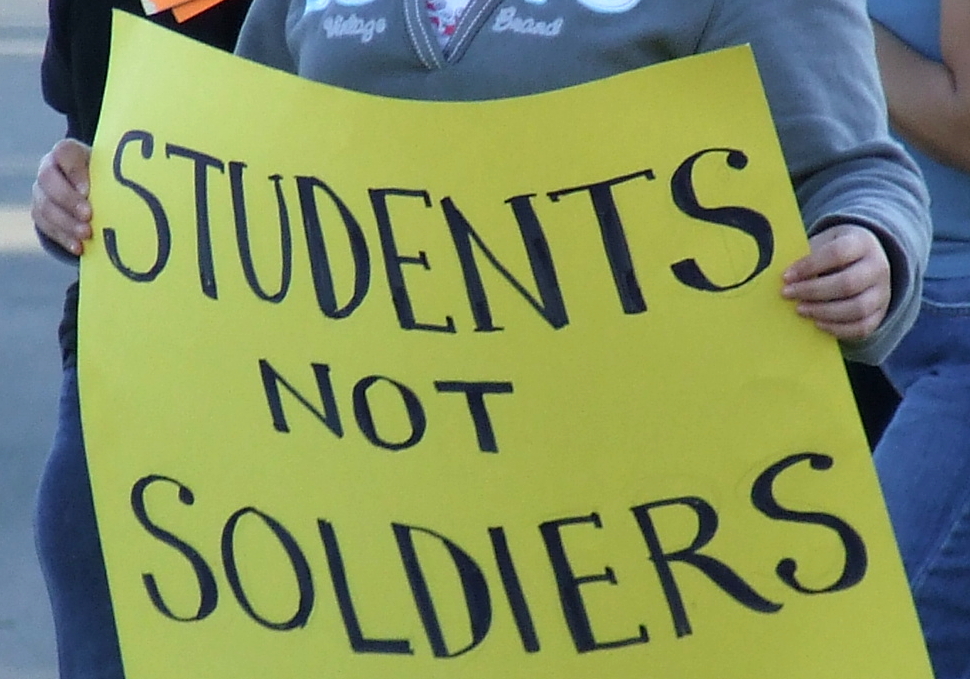 A bill has been introduced in the U.S. Senate that, if passed, would impose significant new restrictions on the military's high school Junior Reserve Officers' Training Corps (JROTC) program.
 The idea for the legislation (S.B. 1966) gained traction following the publication of several exposés of JROTC that appeared in The New York Times, beginning in July 2022.
Titled the JROTC Safety Act of 2023, the bill would require the Department of Defense to report on any allegations that an instructor sexually harassed or assaulted a student participating in the program. Systems would also have to be instituted to monitor for and prevent any issues of discrimination based on gender, sexual orientation, race, ethnicity or disability.
 An "Informed Consent" section of the bill would require removal of JROTC from any schools that enroll a student in JROTC without first obtaining full and informed consent from the student and the student's legal guardian. Full and informed consent would require advising students and guardians on the program's voluntary nature, the process for disenrolling from it, and what would be required of the student, including academic and physical expectations.
 The inclusion of language to prohibit involuntary enrollment of students was advocated by an ad hoc group called the Task Force Against Compulsory Military Training, of which COMD is a member. In case S.B. 1966 does not make it into law, the Task Force is producing a JROTC organizing guide to help activists investigate and raise the involuntary enrollment issue at the local school district level.
 The sponsor of S.B. 1966 is Senator Elizabeth Warren (D-MA); co-sponsors are Senators Bernie Sanders (I-VT) and Mazie K. Hirono (D-HI). Thus far, the bill has been referred to the Senate Armed Services Committee, where Senators Warren and Hirono are members (Warren chairs the Armed Services Subcommittee on Personnel). Sen. Sanders is chair of the Health, Education, Labor and Pensions Committee and sits on the Veterans' Affairs Committee.
 For a copy of the bill and updates on its status, search for s1966 at https://www.congress.gov/help/search-tools-overview
 For more information on this and any related legislation, write to info[at]comdsd.org.
This article is from Draft NOtices, the newsletter of the Committee Opposed to Militarism and the Draft (http://www.comdsd.org/).