From Draft NOtices, October-December 2015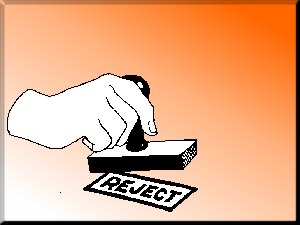 — Rick Jahnkow
    
More and more cities have begun to pave the way toward economic justice by supporting the nationwide iThe seventh effort by Selective Service to pass legislation that would boost draft registration compliance in California collapsed when the proposal received several crippling amendments, followed by a veto by Governor Brown.

Assembly Bill 82 passed the California Assembly, but in order to get it through the Senate Appropriations Committee and onto the Senate floor, its author, Assemblywoman Cristina Garcia, was forced to accept poison pill amendments that would neutralize it.

When AB 82 went to the state senate, it passed by a 40-0 vote. It then went to Governor Brown, who vetoed it on October 9 with the following statement:

    To the Members of the California State Assembly:

    I am returning Assembly Bill 82 without my signature.
    This bill requires the Department of Motor Vehicles to provide men with the option to register with the U.S. Selective Service System when applying for an original driver's license.
    In view of the relatively easy ways that young men can register for the U.S. Selective Service System such as registering online, at their high school, or at a local post office, I don't think this new responsibility for the Department of Motor Vehicles is advisable."