Amanda Jordan-Starks

Hits: 2205
From Draft NOtices, July-September 2016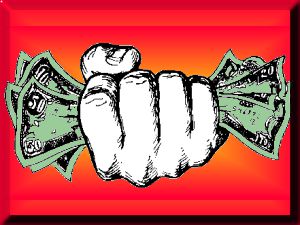 —Amanda Jordan-Starks
 
The Panama Papers followed in the footsteps of Wikileaks, Snowden and others to promote economic and political transparency in an increasingly militarized society. The massive data leak of 11.5 million documents from Panamanian-based law firm Mossack Fonseca covered a period of almost 40 years. The greatest controversy includes evidence that many companies and individuals around the world use 320,000 offshore accounts for suspected money laundering, arms and drug deals, and tax avoidance.

The Panama Papers enabled investigative reporters to "follow the money" with billionaire George Soros, who was revealed as having holdings in the Carlyle Group under a mostly secretive financial entity called the Quantum Group of Funds (QGF). The irony is that Soros is a premier donor of the International Consortium of Investigative Journalists, one of the principle groups leaking the Panama Papers. Carlyle has had deep ties to the military-industrial complex for decades, through weapons contracts and high-level security services. It has greatly profited from the War on Terrorism, and even the Saudi family of Osama bin Laden had holdings in the Carlyle Group for a time. Soros invests in many non-profits involved in regime change operations from Ukraine to Syria.


Read more: Panama Papers and the Military-Industrial Complex